Nine Days out from IM Texas and all is well even though I quoted Chris Berman in the header, which is probably cool according to the ladies:
Taper is going awesome. All this free time is pretty darn cool. If anyone wants to play Words With Friends my user name is: Jirvin94
I stopped to pick up some PowerBar Perform at a GNC in the Woodlands Mall today and ended up spending a half hour playing with puppies in a pet store. Puppies are awesome!
More Good News on the Rev3 front. In August of 2012 Rev3 will be hosting a Half Rev and Olympic distance race at the Dells in Wisconsin. Finally a reason for me to grab the passport and leave the great country of Texas! Might just have to be the location for the 2012 Endurance Blogger meet-up???
A HUGE Good luck to all of my Trakkers Teammates racing Rev3 Knoxville this weekend! Very jealous I am not there!
I sold the Felt B14 yesterday. The buyer was a young guy and this was his first Tri Bike. The Zebra fit him perfectly! And I was happy to send the Zebra off to what is going to be a good new home. Ride her well Danny!
Tip a 40oz in memory of the Zebra!
Now I have "Walk-Around-Cash" for Ironman Texas week - I am coming for you Ironman Branded Fragrance: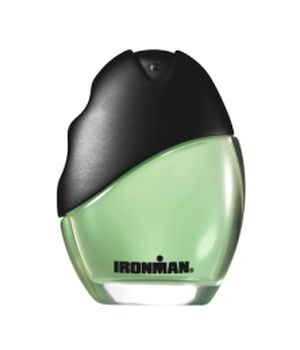 Smells just like your laundry room
Did a 2hr run on Monday when it was 95 degrees. It was pretty tough but I am feeling much better in the heat now. It is probably going to slow me down some but I am not fearful of it. Anyway, after the run I showered and jumped in the car and went right to the barber shop. Head shaved! It felt like I lost 5 pounds (the scale disagrees with this feeling). Sorry no pics of a bald(ing) Jeff right now. Soon.
All the little nagging pains (hip, knee, shoulder, achilles) have all pretty much disappeared over the last couple of days of taper? AND my legs feel wonderful. I am a little afraid this feeling is coming too early and I will be sluggish on race day. Probably going to up the intensity on a few workouts through this weekend just to wear myself down some.
Found out we get to do a practice swim in Lake Woodlands the day before the race. This lake is quite murky (aka: loaded with duck shit and mud) and it will be good to experience it before the big day.
TRACK-A-JEFF: My race number is #1320. You can follow on Ironman.com using this number or my last name. OR you can track me real time using: MyAthleteGPS.com. A day before the race I will put up a link that gives you a map and it will show you where I am on the course at all times. Also, Annie will have my iPad so she will be doing live Twitter updates on my account: @jeffirvin
That is all I got for today. Will be back in a couple of days with my IM Nutrition Plan and then my time goals for the race.
Thanks for Reading,
Jeff